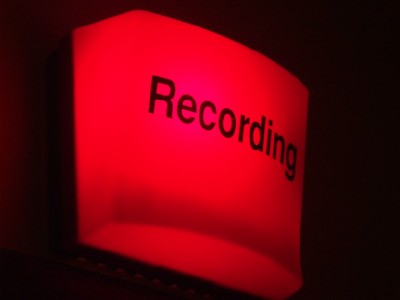 I was in the studio last weekend, recording some very challenging, highly arranged, often counter-intuitive music for a 6-piece quasi-jazz outfit, and had a few random thoughts about it:
Recording easy music for your own record is harder than recording hard music for someone else's.
Preparing by playing easy stuff in the feel and tempo of the pieces you're recording is a great idea.
So is clearly segregating the parts of the arrangement where you need to play functionally from those where you need to play creatively.
Hey, simple stuff played solidly in time and with authority sounds great.
This music involved some difficult reading, with lots of rhythm section stops, which made it prone to dragging. Using a click both removed any second guessing about tempo and insured that it would be possible to borrow sections or parts from various takes if necessary.
A little emotion goes a long way. Just play the notes in time with a good sound.
And finally: My 22" Paiste 602 Dark Ride does indeed rule. Making a fortissimo crash on the thing makes you feel like McCoy Tyner. Powerful.